Angels Baby Sanctuary - taking care of the caregivers?
Faced with early retirement five years ago, Anne Ebrahim was looking for something else to do. She was done with administration and bookkeeping, a job she had held down for over 30 years, and looked instead to her passion – babies. "Throughout my life, whenever I had an opportunity to look after children or babies, I would jump at the chance," says Anne, who has two children of her own, now way big, a daughter Feriel (32) and a son Adam (26). "So when I thought of where to next, I thought of children, and the huge need for places of safety for abandoned and orphaned babies, waiting for adoption." And so the Angels Baby Sanctuary was born four years ago in March 2014, when it took in its baby girl Thando. Based in the suburb of Rosettenville, south of Johannesburg, Angels Baby Sanctuary recently signed up as a Simply customer of its Group Cover products, which it took out on behalf of its caregivers. Simply probed further to know more about Anne's story…
Simply: Who is Anne Ebrahim?
Anne: Formally Anne Ebrahim is Founder and Chairperson of Angels Baby Sanctuary, but first and foremost I am a mum with a passion for babies.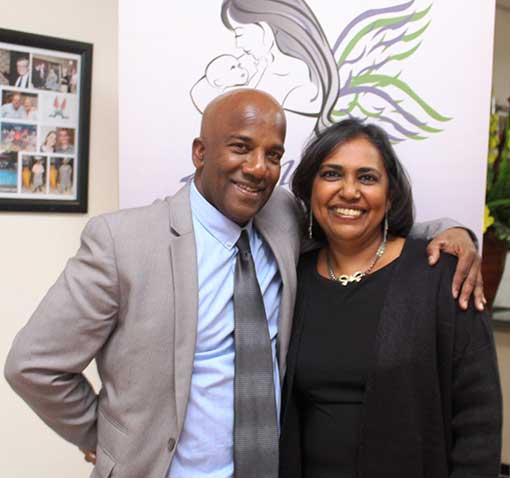 Simply: What motivated you to start Angels Baby Sanctuary?
Anne: After years of volunteering at various children's' homes both here and India, where I worked in the Mother Theresa Homes, and later in Dubai, working with disabled children, I wanted to start something of my own – a small home that takes care of abandoned babies until they get adopted or reunited with their families. Over 3 500 babies a year are estimated to be abandoned in South Africa and I felt that we could contribute towards making a difference. Our approach here at Angels is that no one should ever feel unloved, so we strive to take the utmost care of all the babies placed with us. We also try to ensure that we give the babies the love and stimulation that is required for their development.
Simply: What role does the sanctuary play in the community?
Anne: Right from the start I wanted to ensure that we were not an institution, but rather a home for the children who came to us. We only take six babies at a time, which means that we can provide the love and care that each child needs at this critical point in its development. Typically the babies we take in are between seven months to a year old (although we have had children as old as three years) and we focus on meeting their emotional needs so that they are able to bond with other human beings and eventually their Forever Families once adopted. We also pay attention to their milestone development. We have seen the fruit of this approach in the adoption process. Our babies bond a lot quicker with their adoptive families than others with similar backgrounds.
Simply: How are you funded?
Anne: We have some corporate funding, but most of our funds are raised at our annual golf day and gala dinner. We also hold monthly jumble sales. Our Adopt a Cot sponsorship programme enables individual donors to support the needs of a specific child. Their names appear at the foot of the cot acknowledging their support.
Simply: How do you select your caregivers for the sanctuary?
Anne: Our six caregivers are drawn mostly from the area. Most of them are single moms, who are passionate about the welfare of our babies. Our caregivers do an amazing job and, most of the time, are never remembered as care for the babies take precedence. I wanted to do something to change that.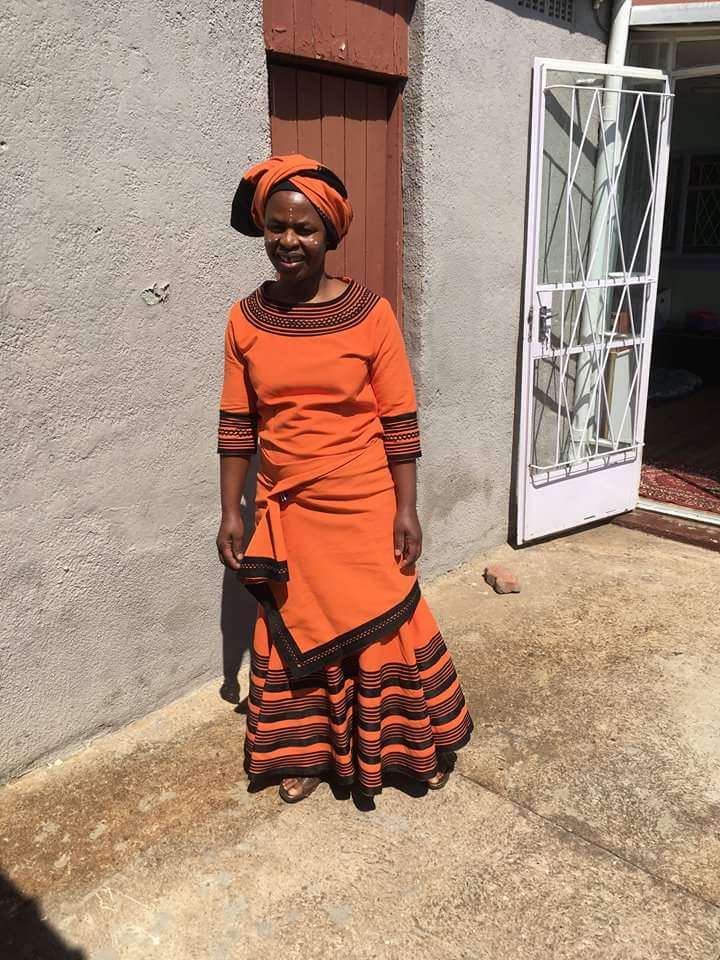 Simply: How did you get to hear about Simply Group Cover?
Anne: I saw Simply's ads on Facebook and then went to their website and phoned the call centre for more information. I brought the matter before our Board and they supported the decision to provide cover for our caregivers. "I am very happy with Simply Financial Services, it was very simple to get all the staff members covered - quick and easy," Anne Ebrahim, Founder and Chairperson of Angels Baby Sanctuary.
Simply: What caused you to sign up?
Anne: Our caregivers go above and beyond in looking after our babies. Our success as Angels is in many ways attributed to the good relationships we have built with our caregivers and we wanted to reward them for their hard work. Providing them with life, disability and funeral cover seemed the right thing to do. By providing for them in this way, they feel secure about working at Angels and continue to give 100% of themselves.
Simply: What plans for the future?
Anne: Our approach towards looking after our babies and their welfare have proved to be working. In the four years we have been going, we have managed to buy our first home and so I would like to start a second home for another six babies. There is also growing demand for places of safety for abused babies and I believe strongly that the little we can do for them, will enable them to be strong enough to look after themselves in the future. If you do something from the heart, it will prosper.
Videos