Siki's Koffee Kafe - a cultural lab with coffee on a side
As you might imagine, this story is not just about coffee. It's about having a strong vision and the determination to chase it, even if some rules need to be smashed along the way. 'There is no formula to start your own business. It's important to have a passion for your craft and a vision - be the director of that vision and start. I didn't know most of the stuff I know now. I didn't know how to network, how to market, how to advertise, how to talk about my story, how to articulate my vision', Sikelela (Siki) Dibela tells us, the founder of Siki's Koffee Kafe with his charismatic smile. 'Other people might recommend you to work your plan first. But if you don't know how to plan, where do you start? I think it's easy to follow a vision with action. Your plan is how you want to get there'.
As part of My Business, My People, we grabbed a cuppa with this bubbly entrepreneur, who in 2016 turned his mom's garage in Khayelitsha into a 5-star rating coffee shop (check his Tripadvisor page). Siki started his love affair with coffee while working at South Africa chain Vida e caffè, and later as a professional barista in Cape Town and London.
Simply: What value does Siki's Koffee Kafe add to the market?
Siki: The coffee shop plays a big role in reviving the community economy and has positive effects on employment. A coffee shop is a place where sober minds get to meet, discuss, start conversations and start businesses. There is a big market in a community like Khayelitsha since there aren't many coffee shops.
Simply: What is the coffee culture in Khayelitsha like?
Siki: There is a coffee culture in Khayelitsha but is around instant coffee; people usually add a lot of sugar to take away the bitterness. Drinking a coffee like the one we make here is perceived as a luxury in this community and therefore is quite challenging. This means that we have to educate people about coffee. My blend is made of beans that I have selected from Burundi, Kenya and Ethiopia and is made with my community in mind.
You can treat my coffee the same way you treat wine. There are many conversations around me bringing this coffee to Khayelisha like developing the flavour of the coffee (profile roasting) rather than simply roasting the beans until they become dark. For me to educate, people need to be curious and ask questions.
Simply: Did you ever see yourself as an entrepreneur?
Siki: No, I never thought that in 2019 I would be sitting in my own coffee shop! I had all the desire to get an education but I had to drop out in Grade 9 and work. Within my years of working in the coffee industry as a professional barista, I started toying with the idea of starting a business that would leverage my coffee knowledge, but I didn't know what to focus on. I felt like I had to answer two key questions: what is it that I want to do with coffee and what is the role that I want to play in my community? I wanted to make a difference in my community. When I worked in London, I would walk past at least three cafès before reaching Regent Street. This highlighted the gap in the market back in my neighbourhood, and I was so inspired to bring the coffee culture home. I shaped my idea when I researched the role cafés played in the 16th Century in bringing people together, connecting and generating ideas that in some cases were rebellious. I suddenly wondered what would be the impact of such a place in my community, a place where people could come and talk about transformation, developing this community and bringing these conversations together at a table. It's about owning up starting to create what we want for our own future in this community. Then I went ahead and transformed my mom's garage into a coffee shop, with her blessing.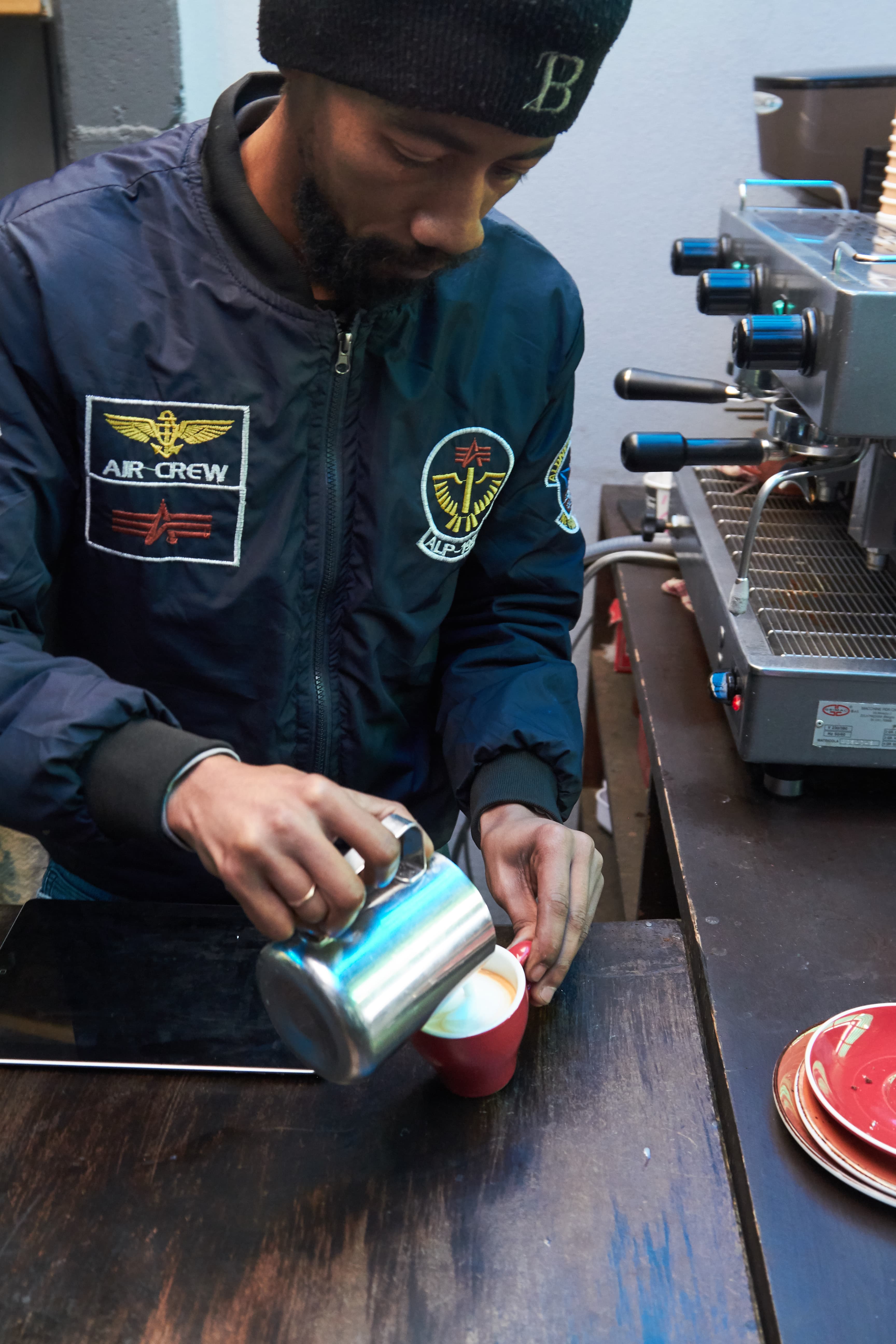 Simply: What has been the impact of Siki's Koffee in the last three years?
Siki: There is a new collaboration spirit in Khayelitsha, which I feel I am a part of and I am contributing to create.We are creative and entrepreneurs who can't pay each other at the moment because we don't make enough, but we are relying on each other's skills to move forward. So since Siki has opened, I have seen many projects coming together and many people embracing each other rather than being jealous of each other. It's incredible to see the coffee shop doubling as a coworking and event space.
Simply: What drives you as an entrepreneur?
Siki: Firstly, I like to see new customers coming here as it means that we are tapping into new markets. It's highly motivating. I also like to see people having conversations and starting collaborations, doing the work, with no time to complain. Also the great support I get from my team, like my mom and my friend Mbuso; people always see me or the brand but the people who put in the hard work are not always on the spotlight.
As a disclaimer, running your own business is also scary! You always have to think and make plans for the future. How can do you become innovative? How do you diversify your income streams? My plan is to build and nurture this business while being able to focus on other things I would love to do. I plan to visit the coffee farms in Kenya and Burundi and join the conversations around coffee sustainability with a long-term goal. My interest is also to help steer support that can empower us as small entrepreneurs while benefiting our community.
Simply: Who has helped you build your business?
Siki: I have received a lot of support. I have access to business mentors and life coaches, friends and family. These engagements have assisted me with tips and advice that is helping me move ahead. I am accountable to all of these people too, and this is a great source of motivation.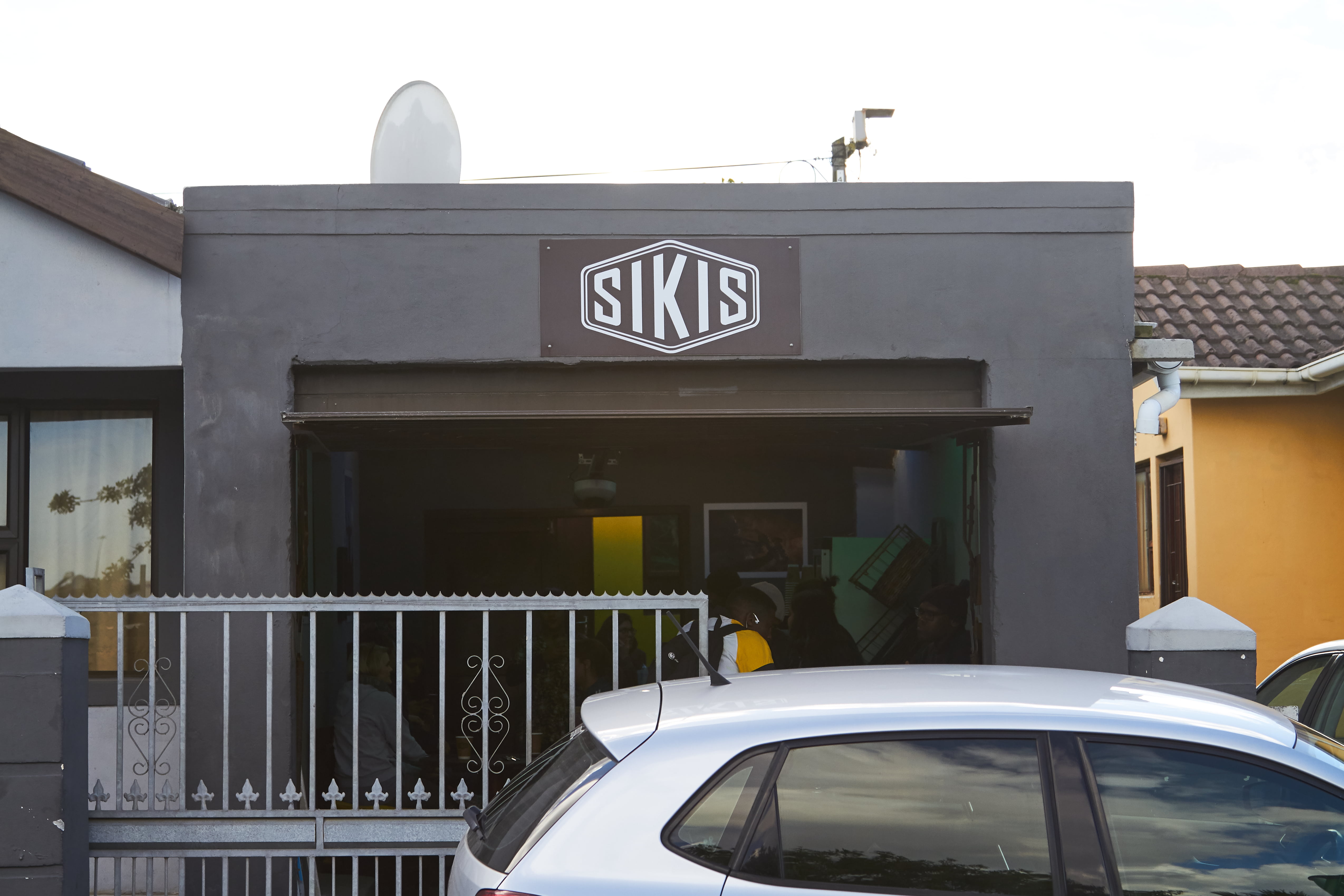 Simply: What is your team like?
Siki: We are all rounders who jump in when needed. I have the best team and we juggle different tasks and responsibilities with the customer in mind.
Simply: What could be done more to support small businesses?
Siki: Access to market and finance is very important to help small entrepreneurs scale, I think support should focus on that. The use of crowdfunding helped us with access - we ran a campaign on Thundafund that reached its target of R90 000 and it was the biggest thing that happened to Siki's. It didn't only allow us to get a new machine and a grinder but provided us with international exposure. We didn't manage to get a vehicle for us to be fully mobile but watch this space!
Simply: What advice would you offer to upcoming leaders?
Siki: There is no formula about starting your own business. Have passion for your craft and have a vision - be the director of that vision and start. I didn't know most of the stuff I know now. I didn't know how to network, how to market, how to advertise, how to talk about my story, how to articulate my vision. Sometimes not having a plan is good because you can figure your plan along the way. Other people might recommend you to work your plan. For somebody who doesn't know how to plan where do you start? I think a vision is easy to follow and make it happen. Your plan is how to get there. In my experience, building relationships is the real business.
Follow Siki's Koffee Kafe
Instagram @sikiskoffeekafe
Facebook @SikisKoffeeKafe
Videos